How To Build An Effective Hiring Strategy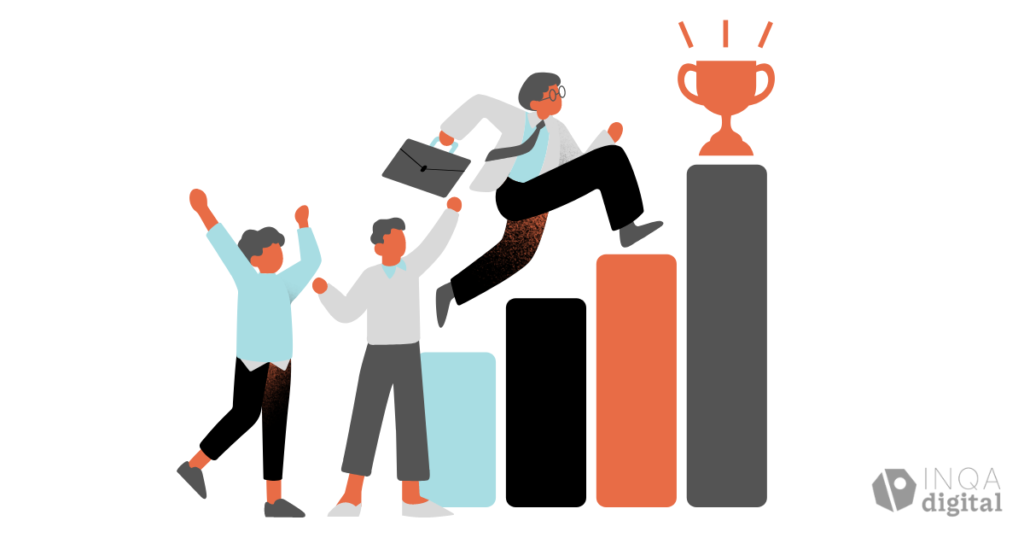 Looking to streamline an effective hiring process? From crafting job descriptions to screening and interviewing candidates, building a winning recruitment strategy is no small feat. People, after all, are the real power that drives the performance of any company. Taking the right approach in recruiting and building very competent teams can turn any business into an industry leader.
Read ahead and learn how to plan an efficient talent pipeline.
Most companies fail to plan a hiring strategy

Research shows that only 25% of companies have a formalized hiring plan and fewer than half of those plans are regularly updated. Without a plan, companies risk missing out on key candidates or paying too much for talent acquisition. They also run the risk of overlooking valuable skills or experiences that would be beneficial for their organization.
A strategic plan is also necessary to measure the effectiveness of recruiting. It's really difficult to track the number of qualified candidates, the time to fill positions, and other key metrics. Companies need to first understand their hiring process in order to optimize it and ensure they are getting the most out of their efforts.
Overall, a lack of planning can lead to poor hiring decisions and a costly process. Companies should take the time to develop a comprehensive strategy that takes into account all aspects of the recruitment process. With an effective plan in place, companies can ensure they find and retain the perfect candidate.
Signs of inefficient hiring process
An effective recruitment process can be challenging and time-consuming, but with proper planning, it can evolve into a key differentiator for any business. Finding top talent means also overcoming the following common issues:
Unclear job descriptions
Lack of proper screening and interviewing techniques
Ineffective communication with candidates
Lack of diversity and incentives for applicants
Outdated technology and resources
Lack of data tracking to measure recruitment success.
Hiring campaign and selection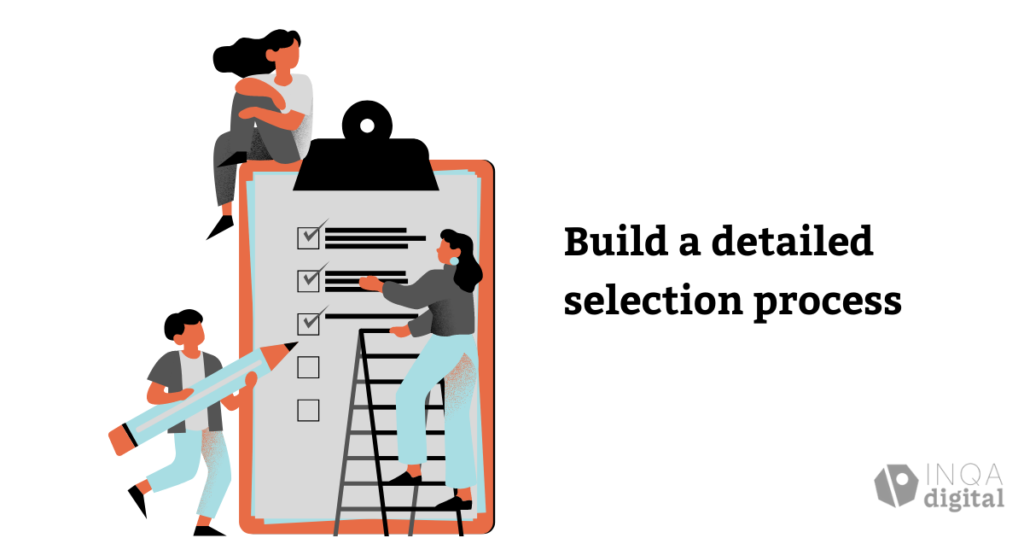 When it comes to building a successful hiring strategy, the first step is to design an effective hiring campaign and selection process. This should include a clear set of goals, such as the number of hires, the desired skills and qualifications of the applicants, and the timeline.
When formulating the hiring campaign, it is important to include the right job description and relevant information to ensure that the ideal candidates are reached. Additionally, consider using relevant social media posts, job postings, and other methods to attract top talent.
To select the best candidates for the position, develop criteria for filtering applications and use a combination of data-driven and human-led methods. This will help to ensure the best candidates are chosen for interviews and will reduce the chances of bias in the selection process.
Finally, when designing the selection process, focus on the job requirements and the potential candidate's ability to complete certain tasks. This will allow for an efficient, effective and fair hiring process.
Leverage AI for better hiring
Effective hiring strategies can be further supported by leveraging artificial intelligence (AI) tools and machine learning. There are a variety of platforms available that can help in this process, including Manatal and SeekOut.
Manatal – Outsource mundane hiring tasks with AI
Manatal is a recruitment software that uses AI to streamline the hiring process, making it more efficient and effective. Its features include candidate sourcing, applicant tracking, interview scheduling, and analytics. With Manatal, companies can identify and attract top talent quickly and easily.
SeekOut – Utilize deep talent analytics
SeekOut is another AI-based platform that offers a variety of tools to help with talent acquisition. It offers candidate sourcing, diversity sourcing, and Boolean search capabilities, as well as AI-powered candidate matching and a Chrome extension for easy integration with LinkedIn. SeekOut can help companies find qualified candidates that might have been missed through traditional sourcing methods.
Even if a company has a strong hiring strategy in place, incorporating AI tools can not only save time and money but also increase the likelihood of finding the best candidates for any open positions. These platforms can analyze vast amounts of data, identifying patterns and making predictions that would be difficult or impossible for humans to do on their own.
Stop guessing, Start data-driven hiring
According to a recent survey, 80% of companies that use data-driven hiring processes report improvements in talent acquisition. 67% of them also reported an increase in employee retention and faster team building. What's more, a strategy based on data can cut in half the time to find a new hire and decrease the hiring costs by 30%.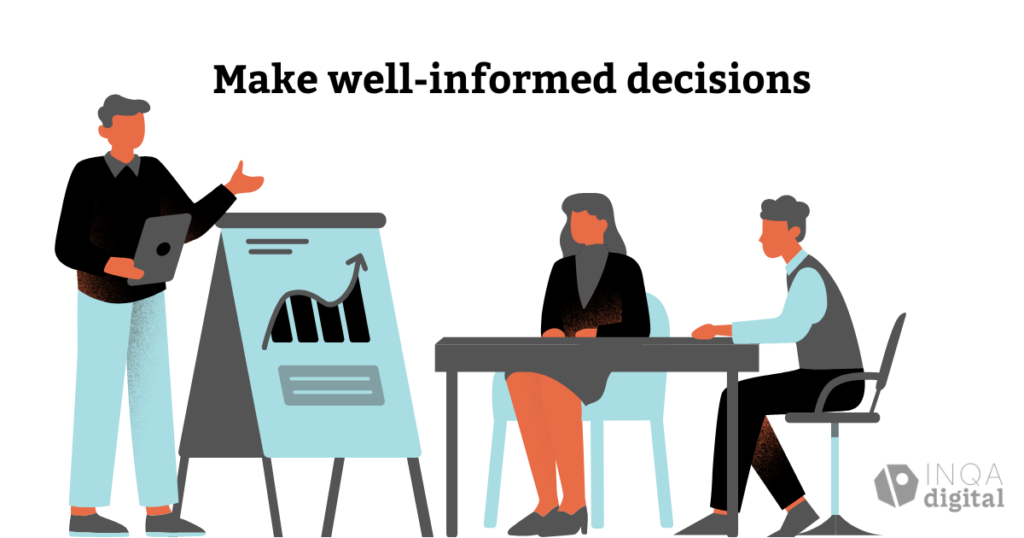 Data-driven recruitment requires the use of recruiting software for hiring process automation and recruitment analytics. This technology can help in creating accurate job descriptions and finding the best talent for any open position. It can also provide insights into diversity and inclusion in the workplace, as well as background checks and candidate experience.
What to remember when posting a vacancy
Building an effective hiring process starts with crafting job descriptions that accurately reflect the job and its duties. Job openings should be written with top talent in mind. Hiring managers should also provide incentives that will attract the right candidate.
A well-written job post should also identify the skills and qualifications necessary for the position. It should also highlight the importance of diversity and an inclusive workforce.
Application process
Companies need to have the right tools to evaluate candidates, assess their skills, and competencies. This involves setting up an organized approach to screening and interviewing potential hires so that the HR team can select the best candidate for the vacancy.
The interview process should be designed to assess the candidate's qualifications and also to get an understanding of their career goals and ambitions.
Interviews are an important part of the process and should be tailored to the job and the candidate. Ask relevant questions to gain insight into the candidate's experience, soft skills and work ethic.
By taking the time to plan a detailed application process, you can make sure the right person is chosen for the job. This can help you avoid the headaches and inefficiencies of hiring the wrong candidate. According to recent data, companies can save up to $14,000 per new employee by avoiding poor hires, so it's worth taking the time to plan the right process.
With the right team, everything is possible!
Want to create a successful hiring process? It's all about the data. By taking a strategic approach and using data-driven methods, rest easy knowing you've got the best talent on your team.
That said, it's not just about crunching numbers – you also gotta do the work. With the right plan, prep, and tools, any organization can build a slick process that attracts top talent and saves serious time and money.
Need a hand? At INQA we know how to help you build a winning talent strategy. Ready to see some serious results?