My Zeelandia.
Digitalizing a B2B sales channel.
Client: Koninklijk Zeelandia Group b.v. (KZG)

KZG is an independent international producer of ingredients for bakers and patisseries. With their headquarters in Zierikzee, Zeelandia employs about 3,000 people worldwide.
The Challenge
Zeelandia feels the need to become more digital for their clients. Right now there is high dependency between sales and clients, that is not empowering sales. Local solutions do not generate synergies across countries on data.
We were asked to design and develop a digital solution for bakers and sales reps to connect and educate themselves, without threatening human connection.
My Zeelandia app.
A digital tool that celebrates human interaction, increases customer loyalty, optimizes sales, generates insights and shares knowledge.
In phase 1.0 for My Zeelandia, we applied the GV Design Sprint methodology to investigate the sweet spot that connects Bakers, Sales Reps and Zeelandia: finding the perfect Product/ Customer Fit and creating value for the baker. We spent 5 days brainstorming and designing in workshops with all the stakeholders actively involved and participating online from 3 different locations. On the last day our prototype was tested with our clients.
Based on the GV Design Sprint outcome, our development team took over. My Zeelandia app was built lean and rapidly. The development team was continuously connected with all stakeholders: customers and users, as the Agile framework was applied in order to create a human-centric and valuable user outcome. The app and web panel implemented are poweful and easily scalable. My Zeelandia is available in Appstore and Google Play.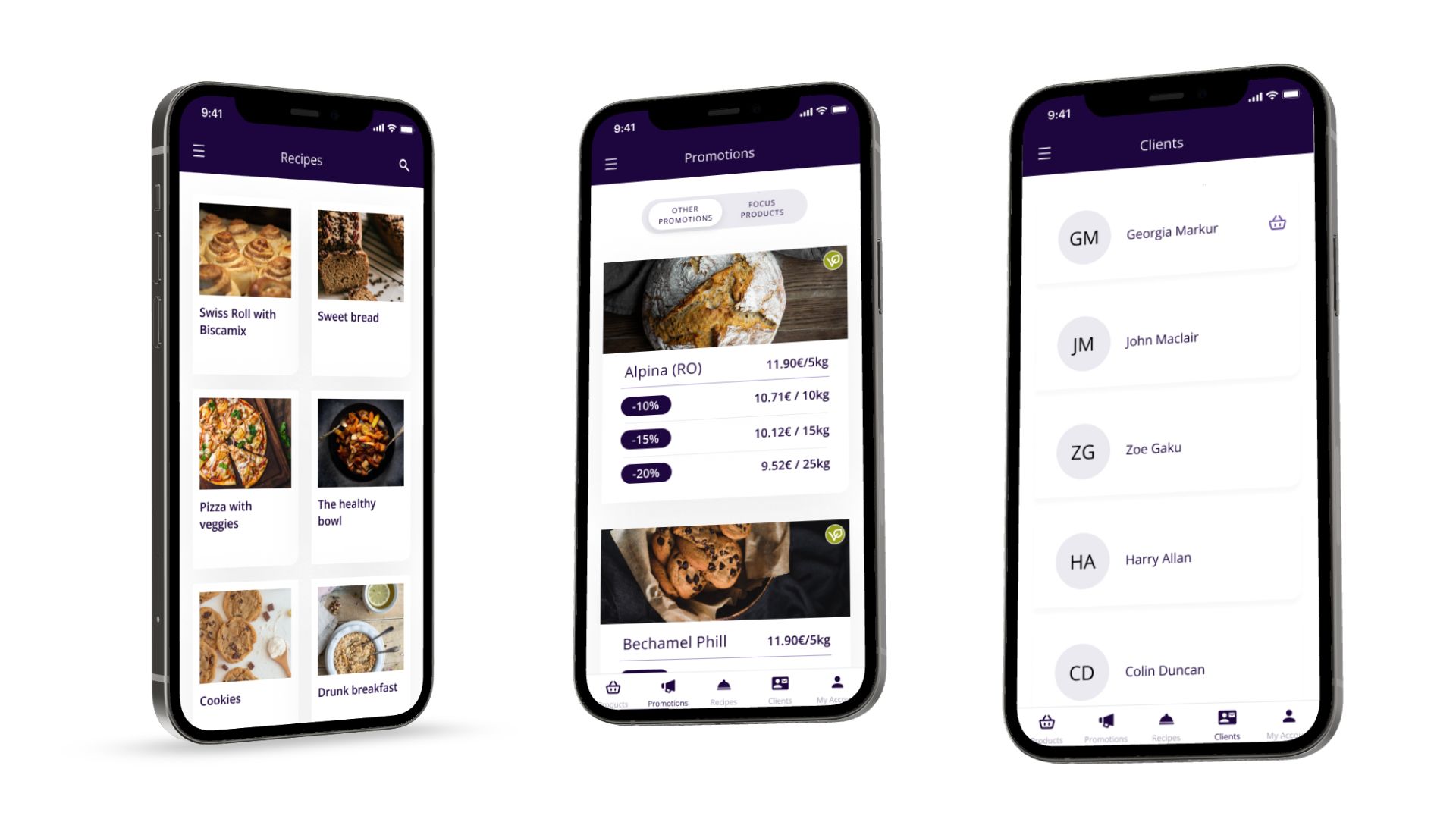 Let us help you
build your digital brand
There are few things we get more excited about than to launch new digital products! Is your organization in the early stages of the transition to digital, or are you simply looking for a team of professionals to work on one of your latest projects? We are here for you!