Our people and products focus on radical effectivity and no-nonsense problem solving. We are not afraid to bring bold entrepreneurial ideas to life with our clients using a flexible partnership. We double-down on what works and always try to make our wins scalable, levering the right combination of intelligent professionals and well-build issue-based products.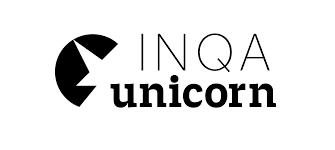 Service Design is the craftsmanship and mindset of creating a holistic experience, with everyone involved, everything in the background and every touchpoint invisible or not, in order to make it run smoothly and delight.

It allows us to explore and think beyond the myopia of just "screens". It allows us to look at the business effort in this interaction. It allows us to look at different users, roles and purposes. Learn more about our INQA Unicorn design studio.
Our world is accelerating. Where the average company lifetime in the 1960s was still 60 years, it is now down to 10 years. Companies that have started too late with innovations are unable to catch up due to the increasing pace of innovation. INQA believes the solution to stay relevant is to make Bigger leaps to new directions, playing long-term games where other companies are playing catch-up. To support organizations, we help them make Big leaps for Big outcomes in a Better future.
A radical focus on effectivity
In a lot of places in life, 20% of input causes 80% of output. Like 20% of criminals that commit 80% of crimes, and 20% of all factories cause 80% of pollution. This 80/20 principle also applies to a lot of business scenarios. 20% of clients often generate around 80% of revenue, and 20% of work generates 80% of results. To ensure big leaps are well executed, we de-risk them using our fail-fast methods focussed on radical effectivity. It is also why we hate double-work, which is why we put our issue-based products to work to maximize output and give clients more bang for their buck.
Capabilities
Our focus capabilities include... A Future-proof Mindset, Entrepreneurial Thinking, Radical Effectivity, Get-shit-done mindset, Future-minded creativity, and Long-term Responsibility.