INQA Digital's first steps were taken during the first months of COVID. We built a collective of professionals working at the crossroad of business, design and technology. All with one, clear, purpose: to empower organizations to take big leaps towards a better future. We help our partners lead in the fast-paced digital age with tailored services focused on INnovation, Quality, and Agility.
INQA Digital was founded in 2020 by Willem van den Ende. He has a rich background in corporate consulting and startups spanning over 20 years. Willem left his corporate life to create a collective that tackles the complexities of business innovation head-on and make it more accessible to all companies.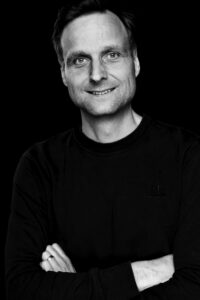 Creating a new game requires
Radical Transparency
Empowerment
Pragmatic Pioneering
Community
Inspired by the resilience and reciprocity principles of the incas, our community of like-minded high-achievers was formed. Together, we have committed to eliminating all obstacles in our partner's path to growth. Like the Incas, we know that real transformation happens when people collaborate, leveraging unique strengths and expertise. 
The INQA Digital Collective is a dynamic community of entrepreneurial talent driven by a shared vision to scale businesses and create a significant impact in the world. Fueled by the principle of reciprocity, members of the INQA Digital Collective collaborate, learn and grow together.  
By leveraging their diverse skills, expertise and resources, the INQA Digital Collective is a multidisciplinary group of professionals. The INQA Digital Collective fosters an environment where ideas flourish, partnerships thrive and innovation is celebrated. 
Together we seize bigger opportunities and make a greater impact, both individually and as a collective. 
Are you interested in a transfer to the INQA Digital Team? Or are you a freelancer willing to explore partnership possibilities within the INQA Digital Collective?
We're always on the lookout for the brightest minds so don't hesitate to get drop a line and we'll set up a digital coffee.